This month we had the chance to present, in front of a good 45 people, how we created our first game Evasilix!
In-person, Phil Carnby (creator of Evasilix) and Victor Binot (music composer on Evasilix) presented their work for 40 minutes and got the chance to answer some audience questions.
We talked about how we came up with the game's mechanics, the levels, the music, the 3d models, etc… A whole overview of the creation of our first game!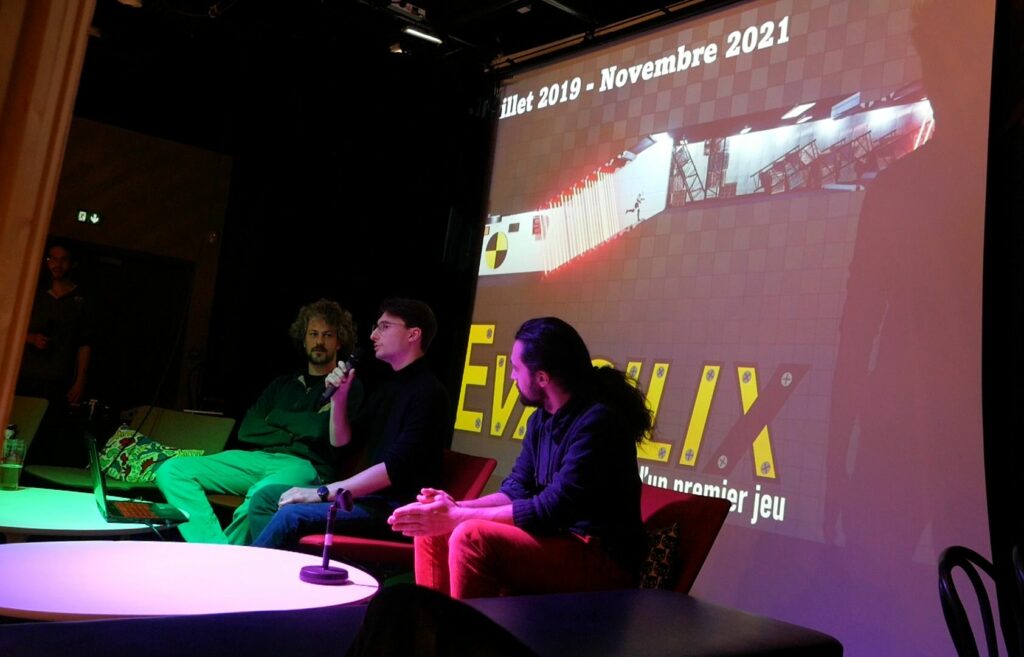 It was a fantastic night, and we can't wait to do more talks like that with our future games!
Here are some photos taken during the talks: