Control B-854, a brand-new testing robot coming right from the factory, created to be put at test in a huge facility filled with testing rooms, deadly traps and lasers! Evasilix is a 2.5D die and retry adventure across more than 25 levels, all interconnected by a vast Facility Hub. Jump, dash, roll and run with a unique movement system as you progress into the game and unfold the truth that lies behind Evasilix!
• Control your character with a unique movement system
• More than 25 distinctive levels divided into 6 areas
• A huge HUB filled with secrets
• A great replay ability with a total of 4 different difficulty mod
• Unfold the truth of Evasilix with twenty-five short videos (with a total lenght of 35 minutes) dispatched threw the game 
• HOW LONG IS EVASILIX ?
The length of Evasilix will highly depend on how good you will be to adapting and learning the controls of our game. We can say that the game will last at least for 10h. For most players it will last from 25h to 30 hours approximately for a first playthrough in Normal difficulty, including the time passed exploring the hub. If you intend to finish all 4 difficulty mod, you can say at least 60h and even more. Those hours are based on the results of our Beta player.
• HOW EXACTLY DOES THE MOVEMENT SYSTEM WORK ?
In Evasilix, you will control your character differently from what you can be used to in other games. On the right side of your screen, you will see various buttons that you can interact with your keyboard, each button representing one movement.
The movements control work in 2 steps:
1. Select the movement you want to do in the right panel (Jump, walk, roll…) with the selection keys. (by default WASD, it can be changed in the game)
2. Trigger the movement by pressing a key. (by default SPACE)
• WILL EVASILIX BE ON OTHER PLATFORMS ?
Evasilix will only launch on PC for the moment. The game as already a Steam page and we are currently looking to put our game on the Epic game store as well.
• CAN YOU TELL US MORE ABOUT THE VIDEO WE SAW AT THE END OF THE REVEAL TRAILER ?
Evasilix has 25 videos dispatched threw the game. Those videos have a duration from 30s to 2min each approximately (35 minutes in total).
Put all together, they tell a unique story that will allow to see the other side of the story of Evasilix.
• PHIL CARNBY, CREATOR
Phil Carnby is the creator of Evasilix. He is also the chief at OBSTENATIS, our game studio. He was born in France the 3 of August 2001. He started playing video games at 4 years old thanks to his father (with games like tomb raider 2, half life…) and never stopped exploring new games ever after, especially solo games. He likes to come up with new ideas to create new universes, mechanics and stories. Creation is his leitmotif! That is one of the reasons he created his own studio : to express and push is imagination. He started the development of Evasilix during July 2019 after he had the idea of how to control the character. Where Evasilix was originally supposed to be a smaller game, it grew to be a much bigger game with now more than 25 levels, 2 stories mixing up into 1 and a huge hub to explore!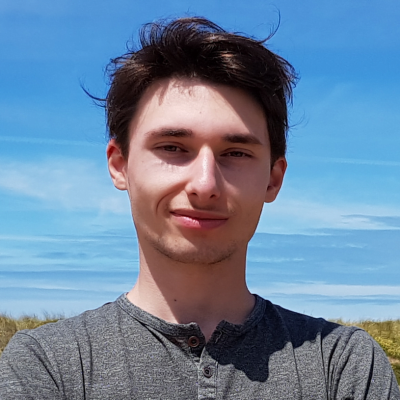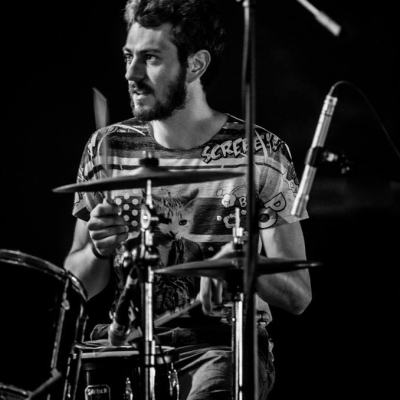 • VICTOR BINOT, COMPOSER
Victor Binot is a professional musician, especially a drummer in several rock and funk groups. He his also passionate about video games since
his childhood. In February 2020, he met Phil Carnby who was looking for a composer for the game at a video game conference. They immediately got along well and after some discussion around a drink and a first build of the game, they started working together.
He is confronted with a new way of composing music and is only waiting for one thing : to start the experience over and over again!
• EXTERNAL HELP
We also had help for the images of the interface you will see in the game (the edge layer, the buttons,the radar…). It was made by one of Phil Carnby's friend.